Fabrication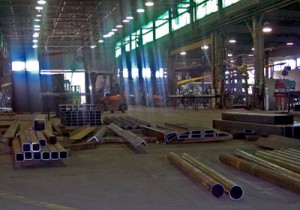 K&K Ironworks provides a full range of metal fabrication services from cutting to assembly of structural and miscellaneous metal structures.
Based on the unique nature of your project, sub-assemblies and components are handled through our three distinct facilities specializing in:
Structural
Stair & Railing
Light Structural & Miscellaneous Metals.
This set-up allows us to complete both large and small jobs at the same time with maximum efficiency with an attention to detail that customers prefer.
Significant Benefits to K&K Customers
Structural and miscellaneous fabrication can be provided by one company
Large projects can be turned around quickly
AISC standards and highest quality in the industry
Latest technology and equipment available ensures quick delivery of fabricated steel
Difficult, challenging projects are our specialty
Cutting processes
Bending processes
Assembly processes